Let's Talk.
If you have comments, questions, or suggestions, please contact us.
No minimum order quantity. Simply email your order to ORDERS.
We accept International money orders for small orders. TT and LC for large orders.
There is no matter where your order is big or small. We welcome you all.!!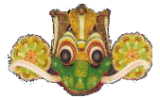 A.L.S.Ambegoda.
Master Artist.
Thank you for visiting us.

E-mail
contact/place order